Teeth Whitening in Los Angeles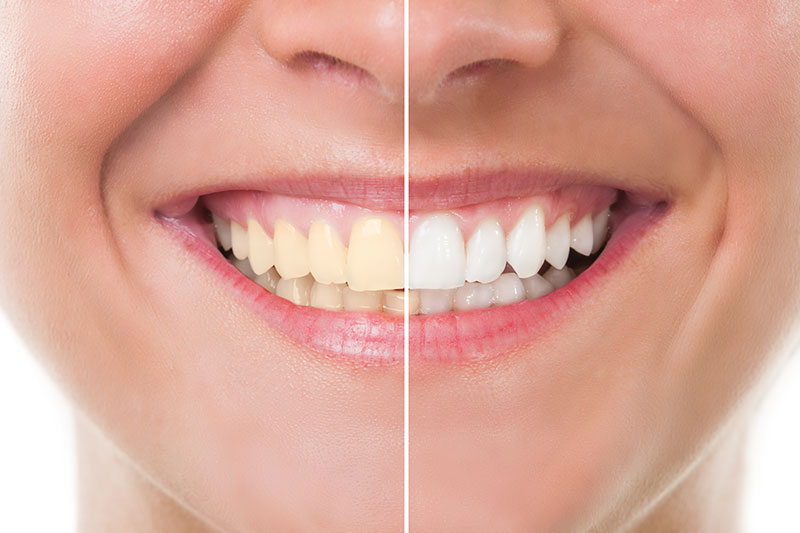 Teeth whitening is a very popular cosmetic dentistry procedure that aims at improving your tooth's appearance by restoring enamel to its natural color- white. Whiter teeth are associated with beauty, success, and good health. They also draw attention away from other less desirable features, like facial wrinkles, giving you a more youthful and vibrant appearance. Providing fast and cost-effective ways to get the "pearly white" smile you've always dreamed of is one of our specialties.

If you desire a brighter smile, we can perform teeth whitening to reduce staining and discoloration, or just to make your teeth whiter. This will help to improve your appearance and make you less self-conscious so you can smile more.
WE OFFER THE FOLLOWING TEETH WHITENING TREATMENTS
Zoom! Teeth Whitening
Zoom! Whitening is the ideal option for busy professionals or patients looking to improve their smile in a single appointment. It can be used to remove stubborn stains caused by smoking and colored foods/drinks like wine, tea, and coffee. It can also improve the shade of the natural pigmentation of your teeth.

Zoom whitening makes it possible to whiten your teeth several shades an hour and provide long-lasting results. The procedure is safe, comfortable, and long-lasting. During the in-office whitening session, one of our team members will put on Zoom! Whitening Gel on the teeth that require bleaching. Next, the dentist will use a unique low-heat Zoom! Light device to activate the gel and cause it to release oxygen deep in the tooth enamel and dentin, removing stains and discoloration.
Take-home Whitening
There are many sources of teeth discoloration, so we will only cover some of the most common culprits: We make customized bleaching trays from impressions of your teeth. These are designed to fit snugly and keep the bleaching gel against your teeth for adequate penetration without irritating your gums. You only need to wear the trays overnight or for a specific amount of hours depending on your case. Your teeth will become gradually whiter, with only some periodic touch-up treatments to maintain a bright smile. Teeth whitening attempts to correct stains and damage that have accumulated over time from consumption of specific foods and drinks.

If you have any questions regarding in-office teeth whitening, then please call our office at 310-474-3765.