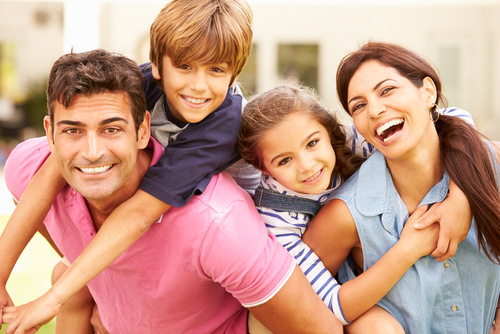 5 Considerations When Choosing a Family Dentist in Los Angeles CA
Getting your children interested in maintaining good oral hygiene can be as easy as having them accompany you to your own dental checkups with a family dentist. Since these dental professionals are skilled in providing oral health care for people of all ages, from children to adults, they can help to create a positive experience for your children, by seeing how comfortable you are during your visits. You can even schedule your appointment together for convenience.
But how can you tell whether your current dentist will also be good for your kids? Here are 5 factors to keep in mind when choosing a family dentist:
Gentle and Friendly 
You want to find a professional who helps you maintain not only your pearly white smile, but also great oral health for you and your kids. This also partly depends on being able to maintain your regular visits, which means that you should at least have good rapport with your dentist to easily forge that long-term association.
Comfortable Atmosphere 
A kid-friendly environment involves more than providing a playroom in the waiting area. While this is important to prevent anxiety while the kids wait for their turn, it's also important to have friendly staff and a general relaxing atmosphere.
Registered with the Dental Association 
If your dentist graduated from an accredited dental school, and is registered with a dental association, then it means that they're skilled and committed to ongoing education in order to be familiar with emerging technologies and procedures for improved safety, efficiency, and effectiveness.
Experience Working with Children 
It's essential to find a gentle and patient dentist for your children, who has experience working with them, maintains a positive attitude, and helps them feel comfortable and safe.
Proficient in Providing Essential Dental Services 
You should find a family dentist offering a broad range of services that you and your loved ones will need to ensure that you get the proper oral care you deserve. Generally, your family dentist should be capable of performing most types of restorative and cosmetic procedures, for people of all ages, in order to address any issues that arise during regular visits, as well as dental emergencies.
The right family dentist should be able to meet your entire family's dental needs, from the children to the adults, to your satisfaction. Learn more by scheduling your appointment with your dentist in Los Angeles CA today!